Online Marketing Best Practices
Landing pages for Google Ads
Find out how to use best practices to create better landing pages for Google Ads campaigns in the future.and optimize your existing campaigns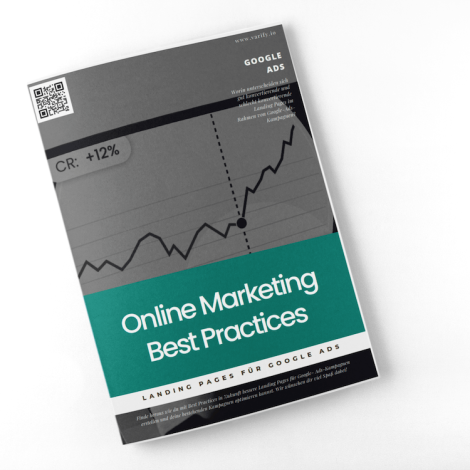 What will I learn in this e-book?
Download e-book for free now
"The Best Practice Guide has provided us with exactly Starting points that we were still missing, to achieve our target ROAS."
"Great e-book with very useful tips. Great that the best practices are so hands-on."
Best practice Google Ads landing pages of our customers
The home page of www.compeon.de was used as a core variant for Google Ads landing page variants and was able to significantly outperform existing landing pages and noticeably increase loan inquiries.
In Google Ads, the use of keyword insertion for landing pages significantly increased the number of relocation bookings.
The Varify.io® campaign booster "Notification Bar" was used on landing pages for Facebook campaigns to promote the Easter promotion.